CANADA 150
Join us in celebrating Canada's 150 years on July 1, 2017

8:00 am - 9:30 am Pancake Breakfast @ Central Park

10:00 am Canada Day Parade - Centre Street

12:00 pm - 1:30 pm Emergency Services Chili Cook Off,
Bouncy Castles and Cake @ Centennial Park

1 pm - 6:00 pm Southern Cruisers Demolition Derby at the Fairgrounds

3 pm - 5 pm Slip n Slide @ Centennial Park

5 pm - 2:30 am 121 Steakhouse Street Dance with the Badlands Country Band & DJ

5 pm - 8 pm - Free Swim at the Aquatic Centre

10 pm Pyro- Musical Fireworks Display with a Canadian Theme @ Fairgrounds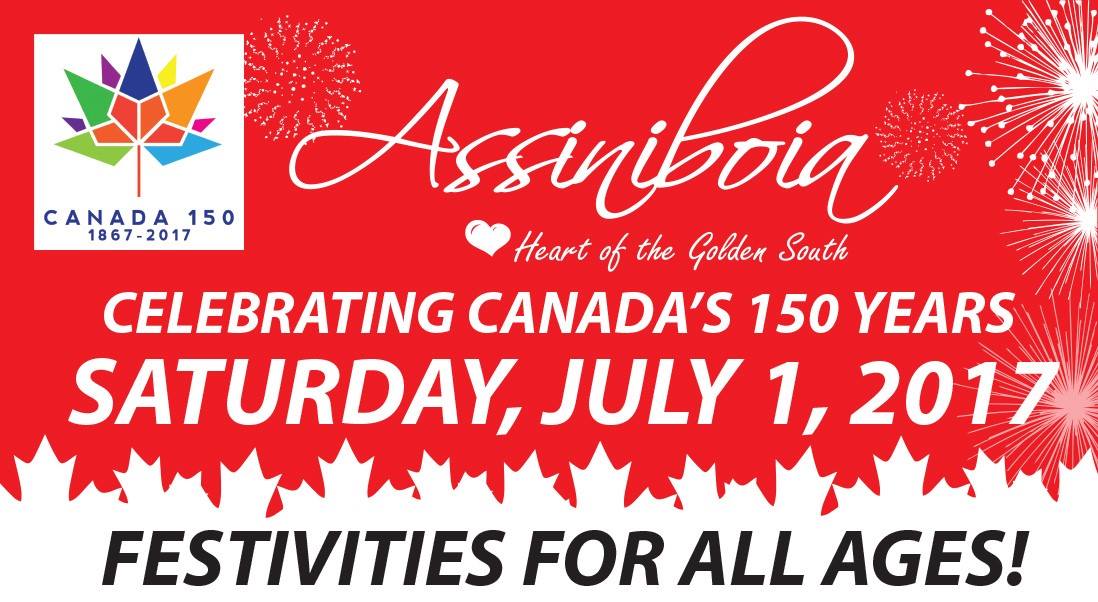 Southland Co-op Celebrates Canada's 150th with Outdoor Movie
Thursday, August 10th, 2017
8:30pm - 10:30pm
Southland Co-op is bringing the "Fresh Air Cinema" 30' outdoor movie screen to Assiniboia for the showing of the movie "SING".
This is a FREE movie!
Please visit the Southland Co-op event tent to purchase water or soft drinks. Olympia Theatre will be selling popcorn and cotton candy as well.
Please join us as we celebrate Canada's 150th Birthday.

Location: at the Fairgrounds