Recycling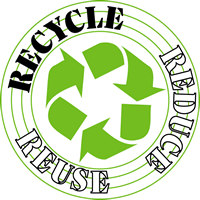 Residential Curbside Recycling
Residential Curbside Recycling is being picked up by Loraas Disposal.
Single Stream Recycling is a system of which households receive one 95 gallon blue recycle cart in which all approved household recyclables can be placed.

2017 Recycling Schedule with map
Recycling Blue Bin items poster
Curbside Compost Program
The Town of Assiniboia offers a residential curbside composting service. Items that can be picked up are: leaves, grass clippings Please put items in a CLEAR plastic bag with a maximum of 50 lbs per bag / bundle.

Curbside Compost pick up will be following the same schedule as the Loraas Recycling Schedule.


SARCAN Recycling Depot
116 2nd Avenue East

Phone: (306) 642-3531

Tuesday - Saturday: 9:00 am - 11:45 am and 1:00 pm - 5:15pm

Closed Tuesday after a Holiday Monday. Closed between Christmas and New Year's

Plastic, glass bottles and tetra pak beverage containers, aluminum cans are accepted. Also, computers, monitors, printers, and televisions, as well as containers of leftover paint, are accepted at SARCAN.


To view SARCAN's website, please Click Here.