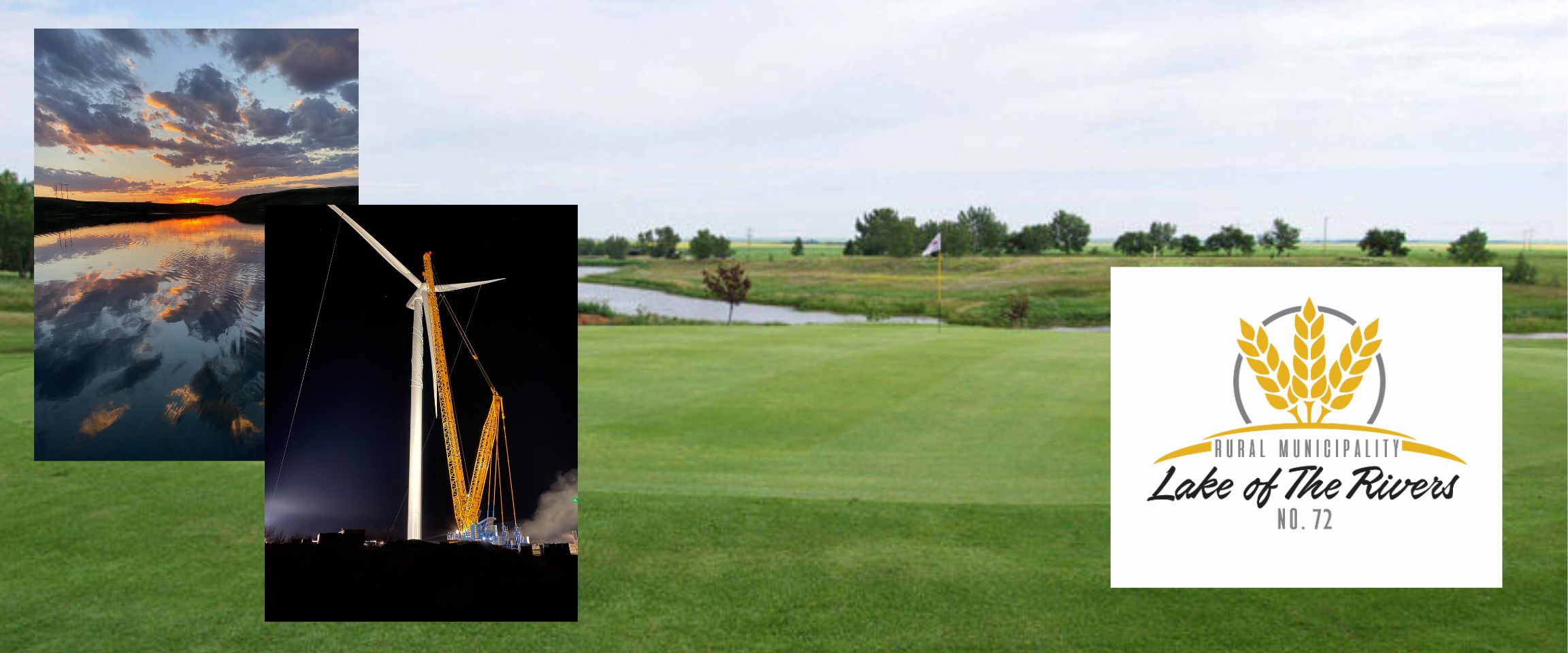 The Rural Municipality of Lake of The Rivers No. 72 was established in 1911. The RM was named after the body of water located in the center of the municipality- Lake of The Rivers. The RM encompasses approximately 165,000 acres of land and surrounds the Town of Assiniboia. The main highways located in the RM are highway #2 and highway #13 east. In the 2021 census Statistics Canada confirmed the population to be 252 which was a slight decrease from the prior census at 279.

The RM is an agricultural based economy with both cultivated land and cattle ranching being the primary use of land. Paterson Grain Elevator, South Country Equipment, Wilcock Mobile Service, Integra Tire, Dave Mihalicz Excavating Ltd., Delorme Seeds Ltd. and West Side Storage are some of the main businesses operating in the RM boundaries. In 2020 Golden South Wind LLP developed a wind farm on the southwestern portion of the RM. The Golden South Wind Project consists of 50 turbines, with 46 of those turbines being in the RM boundaries.

The Assiniboia Regional Park Golf Course located just south of the Town of Assiniboia provides beautifully maintained greens for golfers to enjoy during the summer months. The Willows Reservoir located 11 km's southeast of Assiniboia along Highway 13 east, is a popular place to fish both perch and pickerel year round. The main hub of recreation for residents lie within the Town of Assiniboia which provide a wide range of facilities and programs.

Two churches can be found in the RM – Emmanuel Prairie Garden Lutheran Church & Davyroyd United Church. Furthermore, the Town of Assiniboia's public airport is located in the north west portion of the RM just off highway #2 north- this facility is used mainly for agricultural aerial spraying. The RM has no active hamlets or villages located in it's boundaries.

The RM office is located at 313 Centre Street, Box 610, Assiniboia, SK S0H 0B0.
Open Tuesday to Friday from 8:30 am – 12:00 noon, 1:00 pm – 4:30 pm.

Administrator Shanese Mielke
Phone: 306-642-3533
email: rm72@sasktel.net

Council of the RM of Lake of The Rivers No. 72 is as follows:
Reeve Norm Nordgulen
Division. 1 Chris Bates
Division. 2 Devin Simard
Division. 3 Trenton Karst
Division. 4 Jeff Weal
Division. 5 Cole Payant
Division. 6 Clint Engstrom

Follow us on Facebook at "Rural Municipality of Lake of The Rivers No.72" which provide
updates on office closures, road bans, road closures and information that is valuable to RM residents and landowners.